Admission to the Undergraduate Program in Chemical Engineering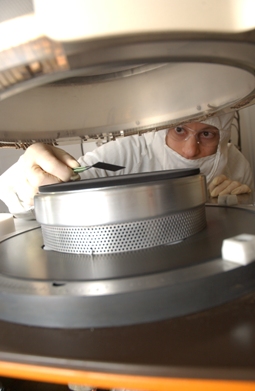 Admissions Process
To earn a baccalaureate degree in chemical engineering, a student must apply to and be admitted to the baccalaureate program in the Department of Chemical and Biological Engineering.
Applications should be submitted to the advising coordinator in Farris Engineering Center, Room 209D.
For Freshmen or Continuing Students at UNM: 
Application to the department's programs are typically made in the sophomore year.
Transfer Students: 
Transfer students may apply to the department's baccalaureate programs as soon as they have met the program admission requirements discussed below. 
The department strongly encourages all students who are interested in entering either the baccalaureate program in chemical or in nuclear engineering to apply to the department as soon as they are eligible to ensure that they receive the proper advisement.
Admissions Criteria and Pre Requisites
You must complete at least 18 hours of Freshman year technical subjects with at least a GPA of 2.50 and a grade of C- or better in each course from this list to be eligible for admission to ChNE. Students are encouraged to follow the Curriculum in Chemical Engineering to ensure that prerequisites are completed.
The specific requirements for admission into Chemical and Biological Engineering are:
| | |
| --- | --- |
| Chemistry 121L | (4) |
| Chemistry 122L | (4) |
| Math 162 | (4) |
| Math 163 | (4) |
| Physics 160 | (3) |
| CBE 101 | (1) |

Additionally, students must meet the following criteria:
A total of 26 semester hours applicable to a degree with a grade point average of at least 2.20.
Completion of English 101 or its equivalent