History

The Evolution of a Department
Engineering chemistry to petroleum engineering back to engineering chemistry to Chemical Engineering to Chemical and Nuclear Engineering and finally as of July 1, 2014 Department of Chemical and Biological Engineering!
An excerpt from December 1982 NMPE newsletter: The Chemical and Nuclear Engineering Department at the University of New Mexico; by Glenn A. Whan, PE and Richard W. Mead, PE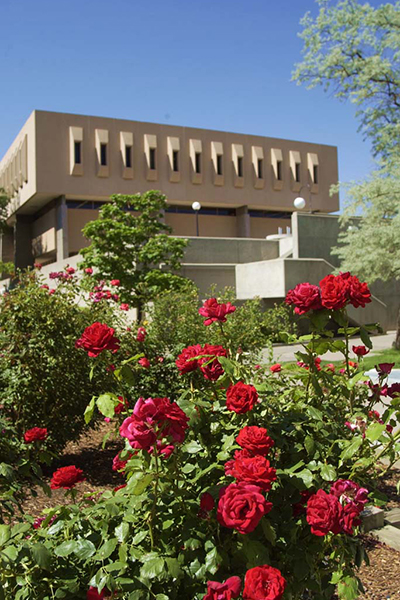 The history of what today is the Department of Chemical and Nuclear Engineering at the University of New Mexico began in the 1911-1912 academic year. A curriculum in engineering chemistry began in the Chemistry Department. This program moved into the Engineering School in the early 1920s and an offering in petroleum engineering was included. The program continued this way until 1936 when it was eliminated and the engineering chemistry program was reinstituted. A few graduates were turned out each year until the program ended early in World War II…to read the full article 
An interesting Department fact: The first BS-ChE was awarded to James G. Crawford in 1929.
Engineering College Newsletter • Winter 1982-1983
Notes from page 2: …Professors Woodall and Mead continue to serve as Chairman and Associate Chairman of the Eepartment during our on-going search for a senior Chemical Engineering chairperson. We expect to have that new person on board by January of 1983 or, at the latest, by July……to read the newsletter.
What is Chemical Engineering?
From a 1981 brochure: Chemical engineering is that part of the engineering profession that deals with materials that undergo a change in chemical composition, energy content, or physical state. The job of the chemical engineer is to make practical application of the laboratory chemist's discoveries. To accomplish this, the chemical engineer must use specialized knowledge of chemistry, mass transfer operations, chemical thermodynamics, and chemical reaction kinetics. These topics distinguish chemical engineering from other branches of engineering.
What Chemical Engineers Do……take a look at the brochure.