Driven mom graduates with honors in Chemical Engineering
May 4, 2015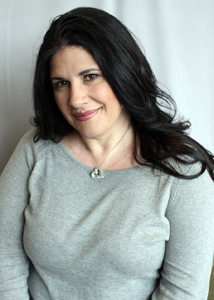 Kimberly Martinez always was an excellent student, earning one of the highest GPAs in her Bernalillo High School class and now graduating with honors.
She has always persevered no matter what difficulties came her way. When times got tough, she worked full time while pursuing her high school diploma. After much consideration, Martinez eventually chose to get her GED in 1990 and earned her associate's degree in paralegal studies. For over 10 years, she worked in that field, but moved on in 2004 to one become one of the highest-selling insurance agents in Albuquerque. However, she knew that her calling had still not been reached.
"Nothing seemed to fit me," she said. "You always have this drive pulling you forward, telling you to do more. Well, I planned to do more, and I wanted to show my kids that you can do anything, no matter how hard it may be."
In 2010, Martinez decided to return to her roots and pursue a bachelor's degree in chemical engineering, a dream she had since high school. Although getting back into the swing of school was difficult at first, she persevered. She took out student loans, won scholarships and worked two and three jobs to earn money. Since 2013, she has been working as an intern at Sandia, and she has several options for a full-time career in the chemical engineering industry.
Her advice to other first-generation college students like she once was?
"If you have a dream, stick with it, regardless of what obstacles you may have to overcome."
Martinez will give the undergraduate student speech at the School of Engineerong convocation on Saturday morning, May 9 at the Wisepies Arena.