Sandia National Labs, UNM receives R&D 100 award
November 24, 2015 - Karen Wentworth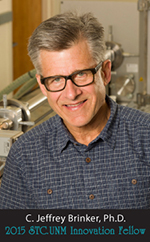 Sandia National Laboratories and the University of New Mexico received the 2015 Gold Award in Green Technology for the development of the CO2 memzyme.
It was selected as one of the 100 most technologically significant new projects of the year in the Mechanical/Materials category by R&D magazine. The CO2 memzyme is an extremely thin membrane to separate and capture carbon. This meets one of the U.S. Department of Energy's targets to help reduce the threat of climate change.
The principal developers of the technology, include C. Jeffrey Brinker, UNM distinguished and regent's professor in the Departments of C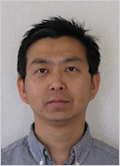 hemical and Biological Engineering and in Chemistry, Molecular Genetics and Microbiology. He is also co-director of the Center for Micro-Engineered Materials at UNM and a fellow at Sandia National Labs.
Ying-Bing Jiang, UNM research associate professor in Chemical and Biological Engineering, and senior research scientist in the Department of Earth and Planetary Sciences and Susan B. Rempe, distinguished member of SNL's technical staff, and UNM research professor in the Cen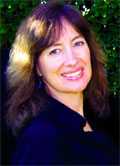 ter for Micro-Engineered Materials and adjunct professor in the Department of Biology are also principal developers.
Other team members involved in development of the technology are Yaqin Fu, UNM postdoctoral associate; Dian Jiao, former SNL postdoctoral associate, Oscar Jiao, current computational scientist at the University of Texas, MD Anderson Cancer Center; Juan Vanegas, SNL postdoctoral associate, and Joseph L. Cecchi, dean of the UNM School of Engineering and professor of Chemical and Biological Engineering.