Doug Smith Honored at Distinguished Alumni Award event
September 27, 2016
The University of New Mexico School of Engineering recognized the accomplishments of seven of its alumni during its Distinguished Alumni Award event on Sept. 22 at the Embassy Suites in Albuquerque.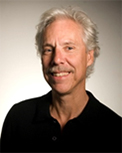 The recipient Distinguished Alumni Award for the Department of Chemical and Biological Engineering  is Douglas M. Smith, of Albuquerque, who received a Ph.D. in chemical engineering from UNM in 1982. Smith, President (and founder) of NanoPore since 1994. Previously, he served as Director of the NSF CENTER FOR MICRO-ENGINEERED CERAMICS and Regents Professor of Chemical Engineering at UNM. Dr. Smith and NanoPore work on the use of nanoporous materials for thermal and electrical insulation and adsorption cooling. He has 97 patents and is the lead inventor for both the NanoglassTM family of low dielectric constant films and the NanoCoolTM family of on-demand cooling. His work has led to 3 commercial product lines; the NanoglassTM family of dielectrics, NanoPoreTM thermal insulation, and NanoCoolTM adsorption cooling. He has created eight different nanotechnology-related ventures including; NanoPore Incorporated, Nanoglass LLC (with Honeywell), NanoPore Insulation LLC, NanoPore Insulation Ltd., NanoCool LLC, NanoBev LLC, NanoSorb GmbH and NanoFrio LLC. In addition, he was one of the founders of Cool Logistics Ltd. Smith also serves on the Advisory Council for the Chemical and Biological Engineering Department.


The other 2016 honorees are: Roger J. Koerner, mechanical engineering;  Michael A. Rodriguez, electrical engineering; Rick Russell, computer science; Jennifer L. Troup, nuclear engineering; Jason W. Harrington received the Young Alumni Award, construction management.