School of Engineering participates in UNM Day at the Roundhouse
February 1, 2018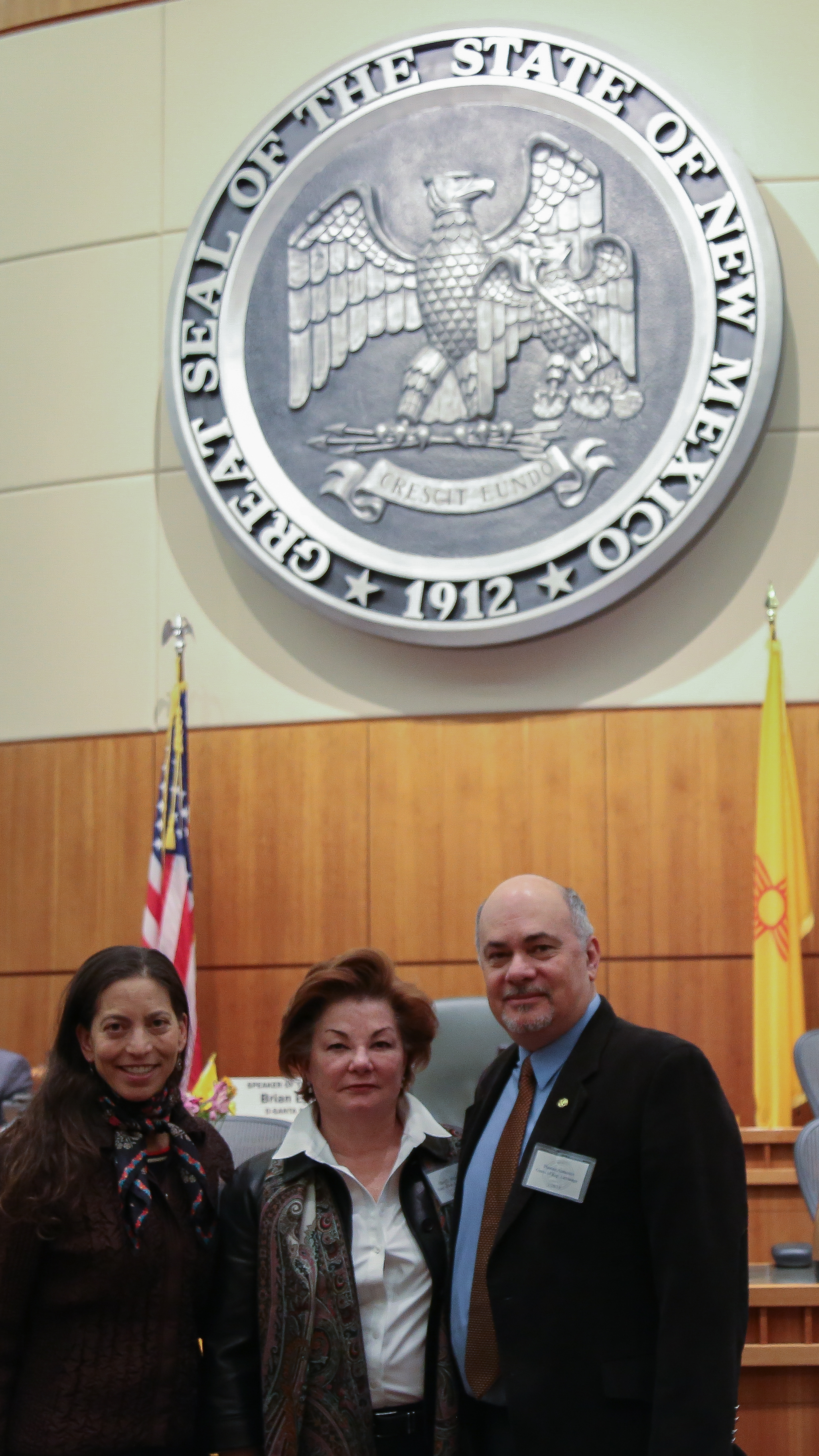 The School of Engineering had a strong showing at UNM Day at the New Mexico Legislature on Jan. 29.
The School was one of several schools, colleges and programs to participate in the day that showcases UNM's contributions to the state.
Representing the School of Engineering at the booth were Steve Peralta, director of the Engineering Student Success Center, who provided information to prospective students are parents interested in the School's academics, and electrical and computer engineering undergraduate students Carolina Gomez and Rebecca Kreitinger, who displayed robots they helped build in Professor Rafael Fierro's lab.
Affiliated centers - the Center for High Technology Materials and the Center for Advanced Research Computing - had booths that featured School of Engineering staff and faculty, and the ADVANCE booth featured computer science associate professor Melanie Moses, who demonstrated her iAnts.
In addition to the displays, a School of Engineering faculty member was also honroed by the legislators for his contributions to the state. Plamen Atanassov, a distinguished professor of chemical and biological engineering, was recognized by legislators for his outstanding achievements. Other honorees were Dr. Cheryl Willman, director and CEO of the UNM Comprehensive Cancer Center; and  Jessica Goodkind, Department of Sociology professor who holds a secondary appointment in the Department of Psychiatry.