Professional Development Workshop series presents Leola Tsinnajinnie
April 26, 2018 - Department of Chemical and Biological Engineering/FACETS
"Connecting Knowledges in STEM Fields: Honoring Student Epistemologies and Decolonizing Western Pedagogies"
Leola Tsinnajinnie, PhD, Assistant Professor of Native American Studies
Wednesday, May 2nd, 9:30 – 11:00 AM in Farris 2550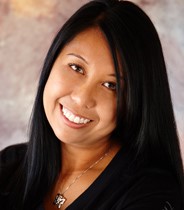 This talk will explore the how to help students feel comfortable in and outside the classroom, tapping into support that already exists, fostering a community, the importance of peer support and recruiting students early, encouraging, and supporting well-roundedness. This talk will also explore Indigenous Education Metaphors.
Professor Tsinnajinnie is Filipino and Diné, born for the Táchii'nii (Red Running Into The Water) clan. She is also married into Tamaya (Santa Ana Pueblo). She is a member of the Torreon/Star Lake Chapter of the Navajo Nation where she was raised. She earned her Bachelor's Degree in Sociology and Master's Degree in American Indian Studies from the University of Arizona. Her doctorate concentration is in Educational Thought and Sociocultural Studies from the College of Education at the University of New Mexico. Her areas of focus are Indigenous Education, Decolonization, and Native Student Conceptions of Nation Building.
Her dissertation study, "Examining the Indigenous Relationship Between Education and the United States' Military from 2001-2009," led to a Postdoctoral Diversity Fellowship at UNM with Native American Studies (NAS) and the Division for Equity and Inclusion in 2011-2012. From 2012 to 2015, she taught at the Southwestern Indian Polytechnic Institute as a Social Sciences Instructor where she worked on the growth of Native American Studies at the tribal college; community engagement and Nation Building in the general education curriculum; and was an active participant in several grant projects. She recently served as a Summer Policy Academy II Faculty Member for the Leadership Institute of Santa Fe Indian School in 2015 where she enjoys an ongoing relationship with the school community. Leola has also taught as a Teaching/Graduate Assistant at the University of Arizona and UNM as well as an Adjunct Instructor for the Institute of American Indian Arts, UNM Gallup, and UNM.
She joined UNM's NAS Program full-time in the fall of 2015 as an Assistant Professor. She has a passion for teaching and working with Native Studies' students. She is thrilled to have joined the NAS community full-time and to further pursue her research on the various pathways of Native youth in Indigenous Education. Biography taken from: https://nas.unm.edu/
This talk is a part of the Professional Development Workshop series administered by the FACETS: Formation of Accomplished Chemical Engineers for Transforming Society project funded by the Revolutionizing Engineering and Computer Science departments (RED) program, sponsored by the National Science Foundation, Award #1623105. The aim of this Professional Development workshop series is to bring speakers who will help support faculty to better serve a diverse student population and improve their teaching. Learn more about FACETS