Maria Kelly named Clauve Outstanding Senior for 2018
April 24, 2018 - By Rachel Whitt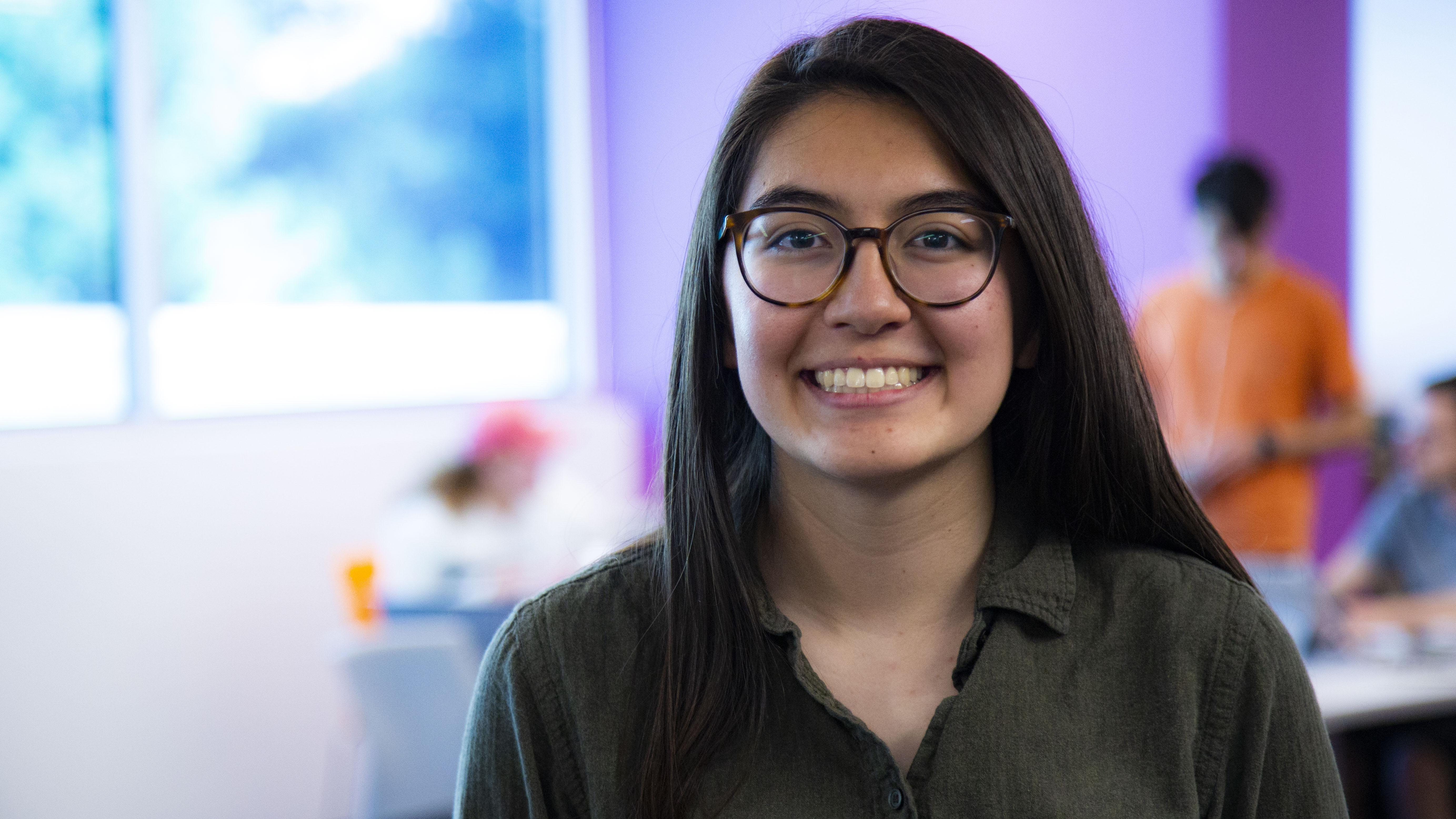 Photo by Rachel Whitt
From the article by Rachel Whitt:
The Clauve Award is one UNM's most prestigious awards for students. It is presented to outstanding seniors who have performed well academically and made significant contributions to the campus community through their outstanding leadership and involvement in student organizations and activities. Each of the students honored Friday night certainly fulfill these parameters – as reflected in their high GPAs and extensive lists of student activities and accomplishments.
The Clauve Award is named for Dean Emeritus Lena Clauve, a UNM music education teacher and the first Dean of Women. She retired in 1961, but remained active on campus until her death at the age of 98 in 1994.
As a chemical engineering student, Maria Kelly used her time at The University of New Mexico to encourage other young women to get involved in STEM fields. She was active in student organizations like the American Institute of Chemical Engineers, Tau Beta Pi Honor Society and President of the UNM Society of Women Engineers (SWE). As part of her work with UNM SWE, she organized an outreach event that partnered with the Girl Scouts of New Mexico. The event exposed young women to chemical, electrical, nuclear and mechanical engineering through hands-on learning. She says she immediately found a community and support system when coming to UNM, and hopes the same sense of belonging can capture other young women. In addition to her studies, she's succeeded at internships at Sandia Labs – including publishing three peer-reviewed papers and four conference presentations. Upon graduation, she has already secured a job with an engineering firm.
"Seeing other female engineering students succeeding in their schoolwork and internships inspired me to also try my hardest. Much of my success in engineering at UNM is owed to those I met through engineering student organizations."