FACETS Professional Development Workshops
August 27, 2019
FACETS is hosting 3 professional development workshops during the Fall 2019 semester. The goal of these workshops is to expose faculty in the Chemical & Biological Engineering department (and more broadly at UNM) to new pedagogical approaches to teaching and to prepare them to engage in the changes being implemented in the department to transform education in the chemical engineering department.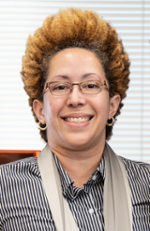 The first workshop is being presented by  Karla Sue Marriott, Professor of Chemistry at Savannah State University on Wednesday, September 11 from 9:00 am to 11:00 am in 2550 Farris Engineering Center. Dr. Marriott's workshop will address "Continuous Curriculum Improvement & Experimentation." Prof. Marriott has served as PI and CoPI on NIH, NASA and NSF grant projects. She currently serves as PI/PD of the NIH-NIBIB-ESTEEMED program at SSU to increase the number of underrepresented researchers pursuing a career in biomedical sciences. Her continued research goal is to contribute to the development of therapeutic agents for use in treating immune and neurodegenerative disorders as well as cancer via interdisciplinary collaborative research. She is an active scholar and was selected as a state of Georgia Governor's Teaching Fellow (GTF) for 2015.  The GTF works to improve the quality of instruction offered at all colleges and universities in the state of Georgia by moving faculty members to the leading edge of instructional practice. Dr. Marriott has served as Chair of the American Chemical Society (ACS), Coastal Georgia Local Section and is the coordinator for the SSU Forensic Science Program, as well as, interimchair for the Chemistry & Forensic Science department. In January 2013 Diverse: Issues in Higher Education selected her, as one (1) of twelve (12) Emerging Scholars.  Dr. Marriott is also a self-taught freehand naturalist painter; medium acrylic on canvas, her first exhibit titled "Dancing with Nature: Being Human" was on display in the Fine Arts Gallery on SSU campus. She is very active in the Savannah community and was a 2018 TEDxSavannah speaker.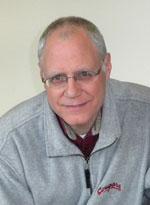 The second FACETS workshop is scheduled for Wednesday, September 18 from 9:00 am to 11:00 am in 2550 Farris Engineering Center with Professor Bernard J. Van Wie from the Voiland School of Chemical Engineering & Bioengineering, Washington State University. Dr Van Wie's workshop is "Implementing and Assessing Cooperative, Hands-on, Active, Problem-based Learning." Dr Van Wie will lead an educational workshop focused on hands-on inter-active learning. He will share insights from his pathway toward developing this approach including preparation, a theoretical framework, practical considerations, overcoming pitfalls and assessment. In addition, Van Wie will present both conceptual and motivational assessment components and present data from past and current implementations on effectiveness. He will relay current strategies being used in a National Science Foundation (NSF) Improving Undergraduate STEM Education (IUSE) grant. The IUSE focus is on propagating use of LC-DLMs at over 50 institutions through a regional hub-based strategy.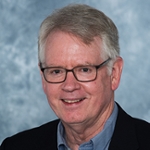 The final FACETS workshop of the semester takes place on Thursday, October 31from 9:00 am to 11:00 am in 2550 Farris Engineering Center with Michael A. Matthews, Professor of Chemical Engineering, Senior Associate Dean for Research and Graduate Programs, Vice Dean, University of South Carolina. Dr Matthews topic is "Reading, Writing, and Critical Thinking: A Workshop for Advisors of Engineering Graduate Students." This workshop is based on several years of experience developing and refining an approach to the teaching of writing skills to engineering graduate students. Our aim is to develop a sound pedagogical approach that is understandable, repeatable, flexible, cost-effective, and practical for both students and engineering faculty. Mike Matthews is Professor of Chemical Engineering, Senior Associate Dean for Research and Graduate Programs, and Vice Dean of the College of Engineering & Computing at the University of South Carolina. He received his Ph.D. from Texas A&M University in 1986 and joined the University of South Carolina in 1994. He is past chair of the Department of Chemical Engineering, where his responsibilities included faculty hiring and development. As Associate Dean he instituted and directs the college's Principal Investigator Academy for new faculty. He is the USC's representative to the National GEM Consortium, an organization that funds graduate studies for under-represented students. He chair's the university's NSF Graduate Research Fellowship Committee. He instituted the Professional Development and Ethics sequence in the college and still is the primary instructor. Matthews is a Fellow of both the American Institute of Chemical Engineers and of the American Chemical Society. He is a lifelong member of the American Society of Engineering Education (ASEE). He received the ASEE/Chemical Engineering Division 2007 William Corcoran Award for Best Paper in Chemical Engineering Education. He was named as one of five recipients of the Sloan Faculty Mentor of the Year from The Compact for Faculty Diversity in 2011. In 2003 he won a USC Golden Key Honor Society Award for Creative Integration of Research and Undergraduate Education. He was named the Joe Gibbons Teaching Award winner in the Department of Chemical Engineering in 2018.