5th annual UNM STEM Research Symposium features new venue, new research
March 17, 2020 - by Kim Delker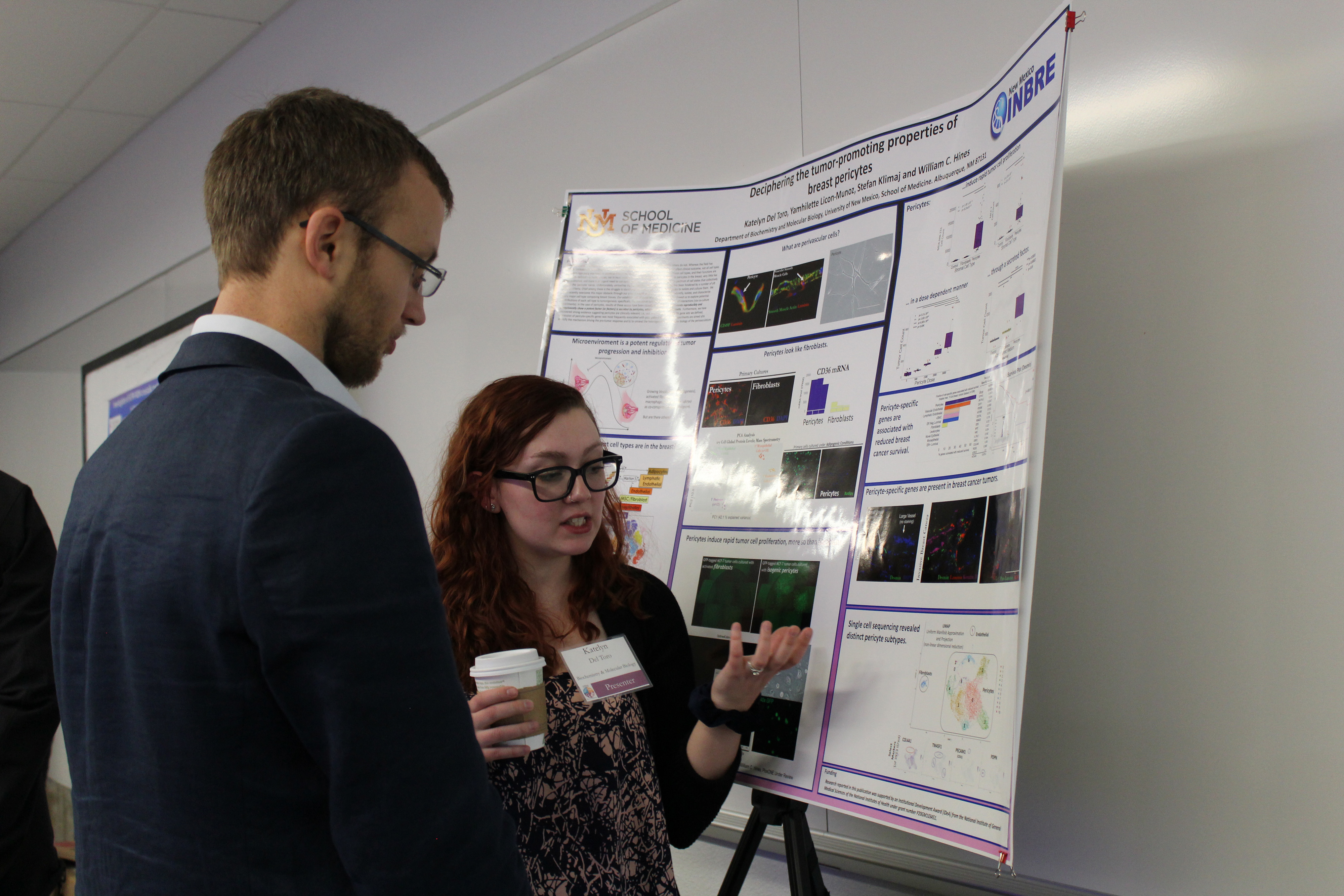 Katelyn Del Toro, right, with her poster.
Student researchers running the gamut from nanotechnology to biological sciences converged upon the new Physics & Astronomy and Interdisciplinary Science (PAIS) Building at The University of New Mexico for the fifth annual UNM STEM Research Symposium.
The Feb. 29 event featured students from nanoscience and microsystems engineering, chemical and biological engineering, chemistry and chemical biology, and biomedical engineering.
Lorraine Mottishaw, a doctoral student in the School of Engineering, coordinated the event, which is organized, paid for and held specifically for graduate students. She said there was a push this year to expand the event to more students, as well as to students in different specialties.
"The conference focused on bringing a conference event to students that might not have had the ability to go to national conferences," she said. "My hope is that this event continues to reach students throughout our campuses and encourage everyone to present their fascinating research with no cost to them."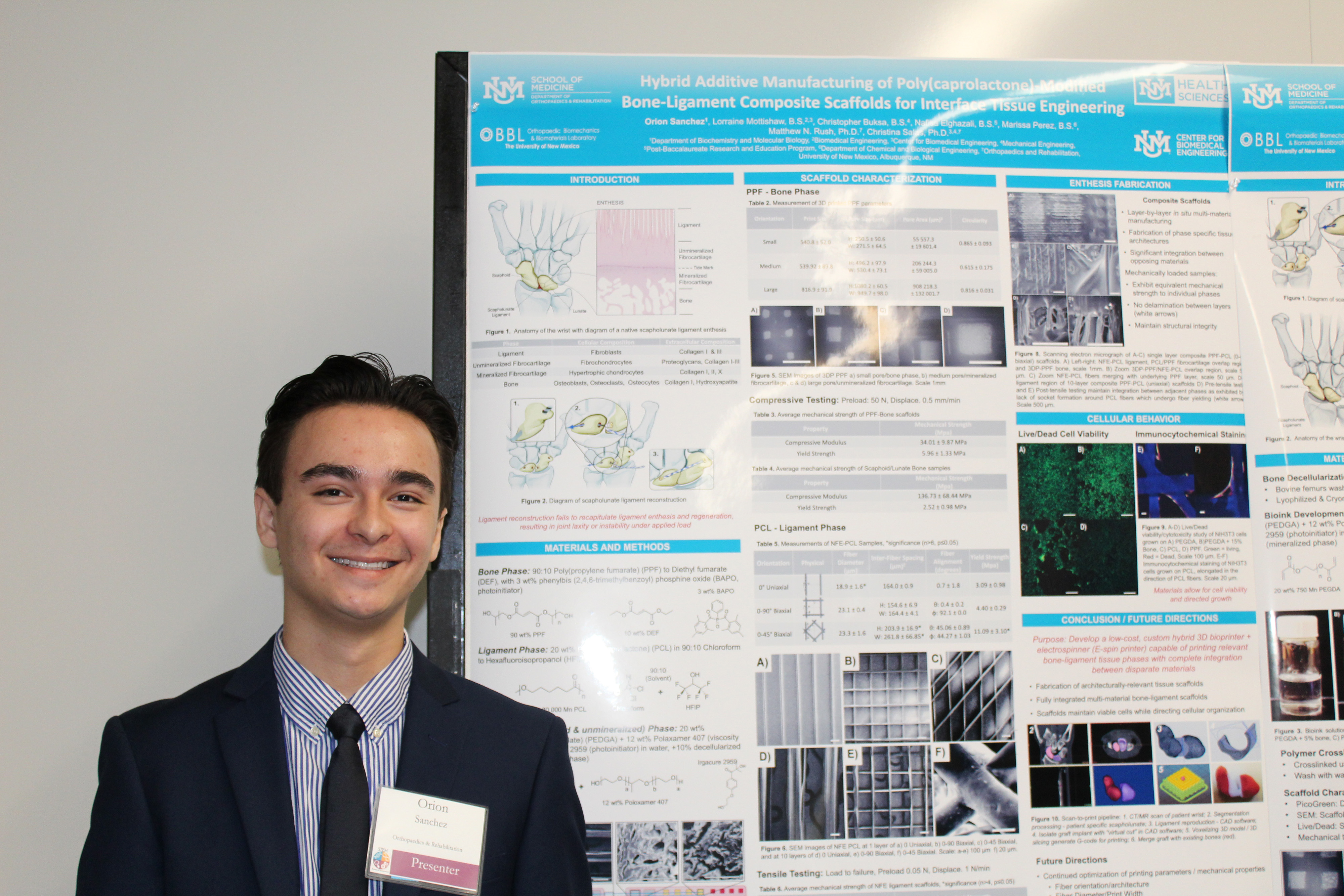 Orion Sanchez with his poster.
New this year was a new award in collaboration with the New Mexico Network for Women in Science and Engineering to give out two awards specifically to scientists and engineers that identify as female. There were also department-specific awards to highlight students in their department that went above and beyond in their research, Mottishaw said.
In addition to students presenting research, there were panel talks with faculty: Edward Cole, Jr., Sandia National Laboratories; Thomas Hussey, Air Force Research Laboratory; Thomas Shoemaker, P.E. and mentor to Engineers Without Borders; Edl Schamiloglu, Distinguished Professor of Electrical and Computer Engineering and associate dean for research and innovation in the School of Engineering; Yolanda King of SAIC; and William Zortman of Sandia National Laboratories.
"Overall, this day was a bright example of the impressive research topics UNM graduate and undergraduate students tackle in their research," Mottishaw said. "As the STEM Symposium coordinator, I wanted to make sure to feature all of their hard work and to award them for everything they have done to make this institution great.
The winners of the various contests during the event were:
Oral presentation
First place: Lauren Zundel
Second place: Stephen Amoah
Third place: Ishtiaque Anwar
Poster presentation
First place: Amanda Collar
Second place: Irais Ortiz-Caraveo
Third place: Katelyn Del Toro
Undergraduates
First place: Orion Sanchez
Second place: David Arnot
New Mexico Network for Women in Science & Engineering Presentation
Oral: Shannon Kindilien
Poster: Bokyung Park
Nanoscience and Microsystems Engineering Oral Presentation
Oral: David Walwark
Poster: Paul Gieri