Department of Energy awards $2.5 million to university-national lab-industry partnership to lower auto manufacturing costs
Department of Energy awards $2.5 million to university-national lab-industry partnership to lower auto manufacturing costs
August 4, 2020 - Kim Delker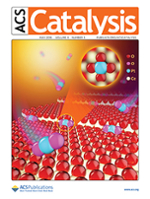 The project, led by Washington State University aims to reduce the use of platinum group metals (PGMs) in catalytic converters, a move that will lower manufacturing costs while cleaning air pollution from automobiles. The research team includes the University of New Mexico, Pacific Northwest National Laboratory and industry partners BASF and Fiat Chrysler.  The project is one of 55 nationwide to support new and innovative advanced vehicle technologies.
"This is really about working closely with industry partners to meet emission requirements and to solve national needs," said Yong Wang, Voiland Distinguished Professor in the Gene and Linda Voiland School of Chemical Engineering and Bioengineering who is leading the project. "Everyone drives a car, and nobody wants to pay an extra $500."
Catalytic converters have been used in the U.S. since the 1970s as a way to clean up pollutants from vehicle exhaust. In the catalytic process, precious and scarce metals, such as platinum, palladium and rhodium, are needed to convert carbon monoxide and other pollutants to non‑toxic carbon dioxide, nitrogen, and water.
Increasingly stringent emission standards in recent years as well as the increased popularity of larger vehicles have driven up demand and the price of these rare elements – from a global industry cost of $19 billion in 2018 to a whopping $54.6 billion in 2020. A gram of rhodium costs over $70.
Because of their expense and scarcity, industries are continually looking to use less of these precious metals. While the reactions are catalyzed by surface metal atoms, during their use at high temperatures, the atoms tend to mobilize and fly together into clumps, which reduces catalyst efficiency and performance. This is the primary reason catalytic converters are tested regularly for effectiveness and why manufacturers are forced to use greater amounts of precious metals.
In 2016, UNM researchers in collaboration with WSU developed a new approach to trap metal atoms on the surface of a catalyst support, cerium oxide, which is commonly used in emission control catalysts.  This approach allows the synthesis of thermally durable single-atom catalysts. Recent work carried out by this team now allows the single-atom catalyst to perform reactions at low temperatures which are needed for more efficient engines. But the catalysts must also be able to survive harsh conditions encountered during driving. In this project, the team will apply this concept to capture palladium and rhodium atoms for NOx reduction to N2 and CO oxidation to CO2.
"This DOE funding allows us to work with industry partners to take our initial discovery into commercial practice" says Professor Abhaya Datye, Distinguished Regents Professor and Chair of Chemical & Biological Engineering who directs the research at UNM. He adds that "it is exciting to get a chance to test catalysts developed in our laboratory under real world conditions." 
The research team aims to reduce the amount of PGMs in the converter systems by about three or four times, using a maximum of 2.5 grams of palladium and .3 grams of rhodium in each vehicle. Such a reduction would save between $360 to $820 per vehicle and up to $14.3 billion for the industry.
https://www.energy.gov/articles/doe-announces-139-million-funding-55-projects-advance-innovative-vehicle-technologies