Salas receives inaugural Ovation Award
September 28, 2022 - by Kim Delker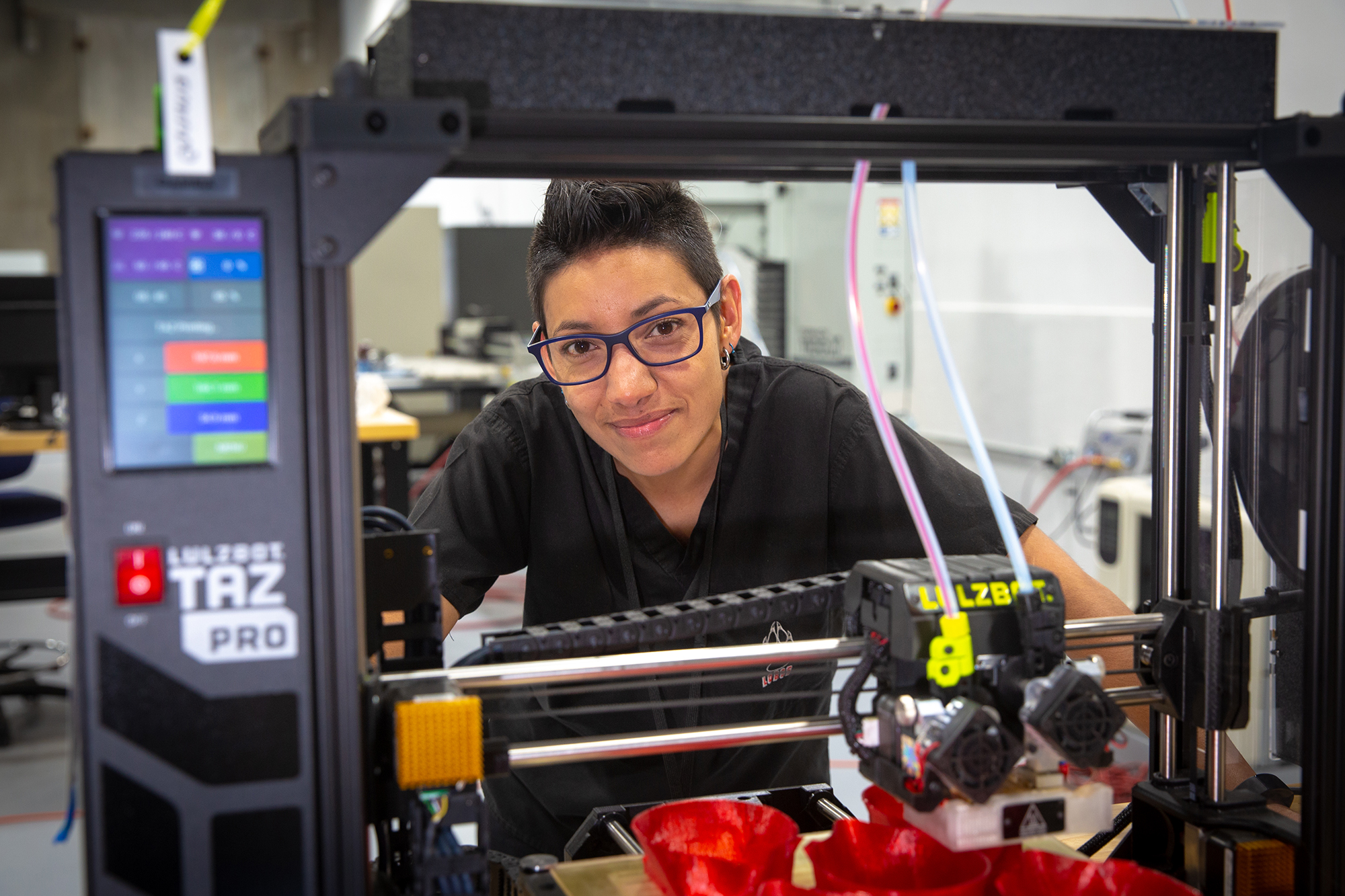 Christina Salas, an associate professor in the Department of Chemical and Biological Engineering, is one of eight recipients from across The University of New Mexico who have received Ovation Awards for Research and Scholarship.
The inaugural awards, given by the Office of the Vice President from Research, recognize full-time faculty for recent, cutting-edge research accomplishments that address local or global challenges, while elevating the University's reputation on a national and international stage.
"Our faculty are continuously working to find solutions to some of the greatest challenges we face as New Mexicans, often without much fanfare," said Ellen Fisher, UNM vice president for research. "The Ovation Awards really highlight the diversity of the University's research, scholarship, and creativity that strengthens our commitment to improving the lives of New Mexicans and others who live beyond our state."
Each researcher will receive $1,000 distributed into their research account. Recipients will also be honored during Research & Discovery Week, November 5-11.
Salas also holds a position in the School of Medicine's Department of Orthopaedics & Rehabilitation and is special assistant to the dean of engineering for Health Science Center relations.