Five engineering students win UNM Rainforest Innovations pitch awards
May 18, 2023 - by Kim Delker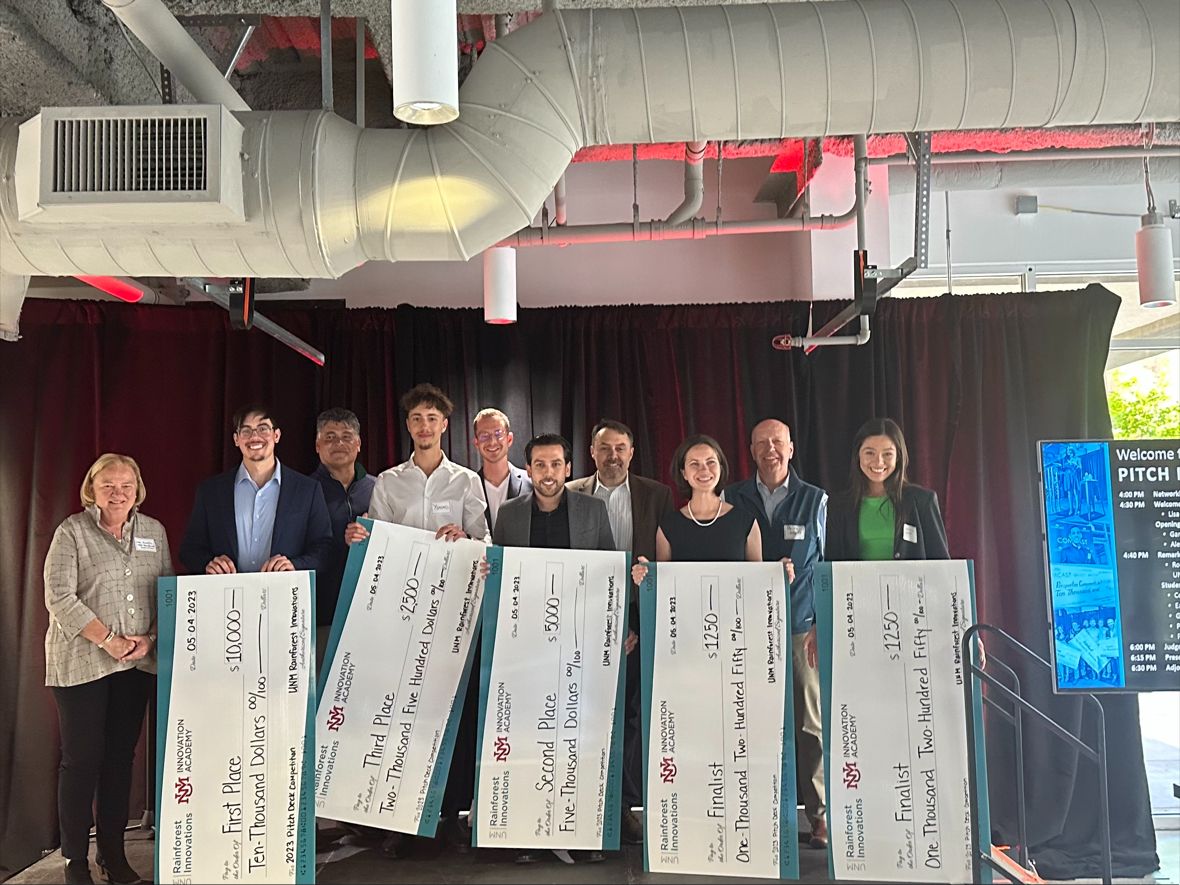 Five students in the School of Engineering were among the winners of the pitch competition held this spring by UNM Rainforest Innovations.
The following students in the School received awards:
First place ($10,000 prize) – CeraScape Electrochemical Ceramics: Luke Denoyer, Department of Chemical and Biological Engineering.
Second place ($5,000 prize) – PÍCA – Prosthetic Implant for CMC Arthritis: Dimitri Madden, Department of Mechanical Engineering.
Third place ($2,500 prize) – EatWell Solutions: Younes Slaoui and Fermin Ramos, Department of Computer Science.
Finalist ($1,250 prize) – Plover Oral Care – Tracy Mallette, Biomedical Engineering program.
Learn more about the pitch competition here.