CBME researcher receives award at international conference
June 26, 2023 - by Kim Delker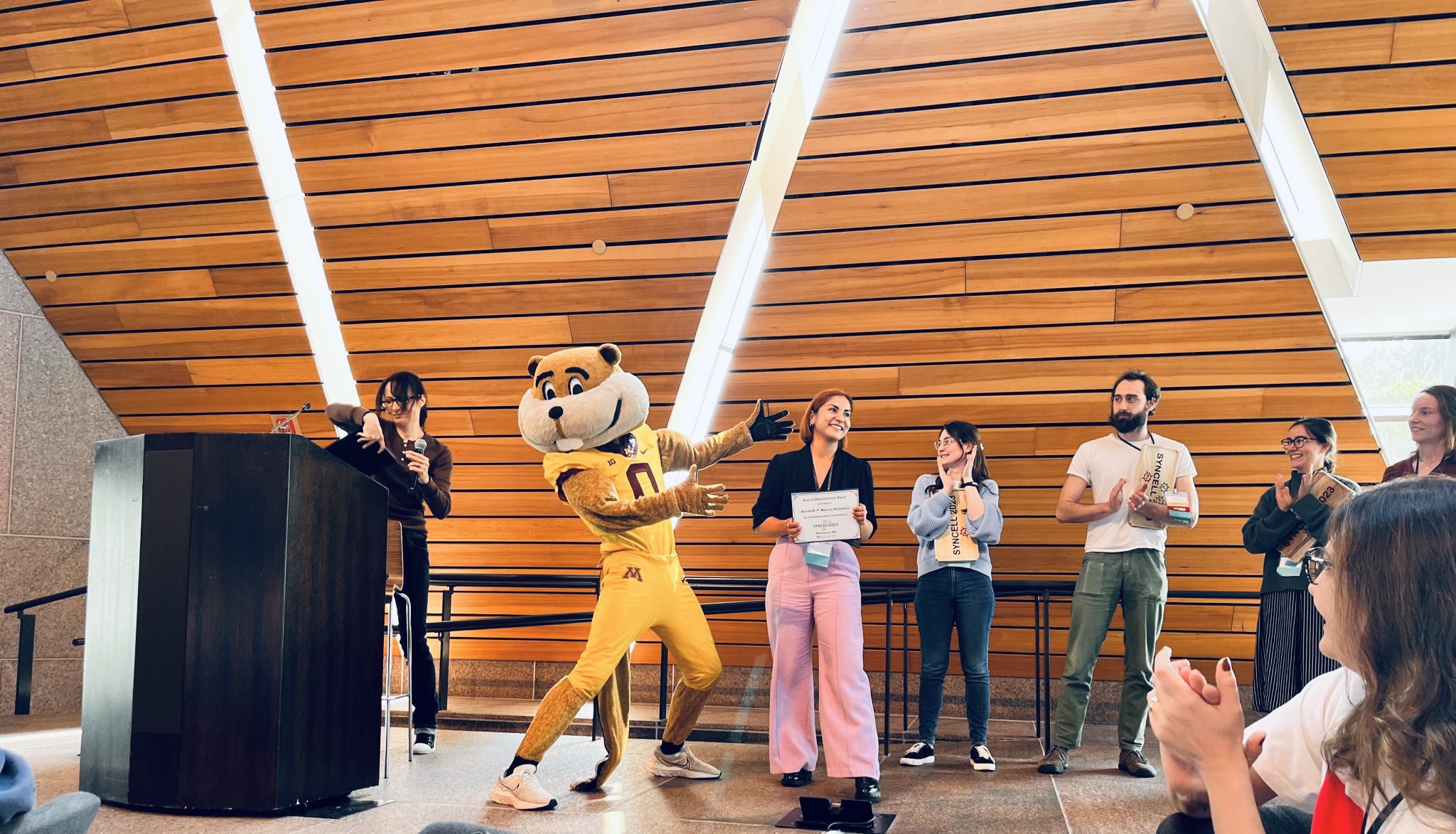 Gonzalez accepts her prize from conference chair Kate Adamala and University of Minnesota mascot Goldy Gopher.
Aidira Macias Gonzalez, a visiting scholar in the Center for Biomedical Engineering at UNM, received a prize for outstanding poster presentation at the International Conference on Engineering Synthetic Cells in Organelles (SynCell2023), held recently at the University of Minnesota.
The title of her poster was "Developing Biosensing Coatings by Embedding SynCells in Porous Silica Films." Coauthors on the poster were Ashley Tafoya, Matthew Lakin and Gabriel Lopez from UNM, and Jacqueline De Lora and Joachim Spatz from the Max Planck Institute for Medical Research.
Gonzalez received her bachelor's degree in chemical engineering from UNM in 2019 and master's degree from Heidelberg University in 2022. She has been a research scholar at UNM since 2022.
The International Conference on Engineering Synthetic Cells and Organelles (SynCell) is the premier global venue for research on synthetic cells. It was started in 2020 at UNM and has since been held virtually and at The Hague and Minneapolis. Next year, it will be held in Lourdes, France.