Nanoscience and Nanomedicine Lab team member wins first-place poster award at Georgia Tech
Nanoscience and Nanomedicine Lab team member wins first-place poster award at Georgia Tech
August 9, 2023 - by Kim Delker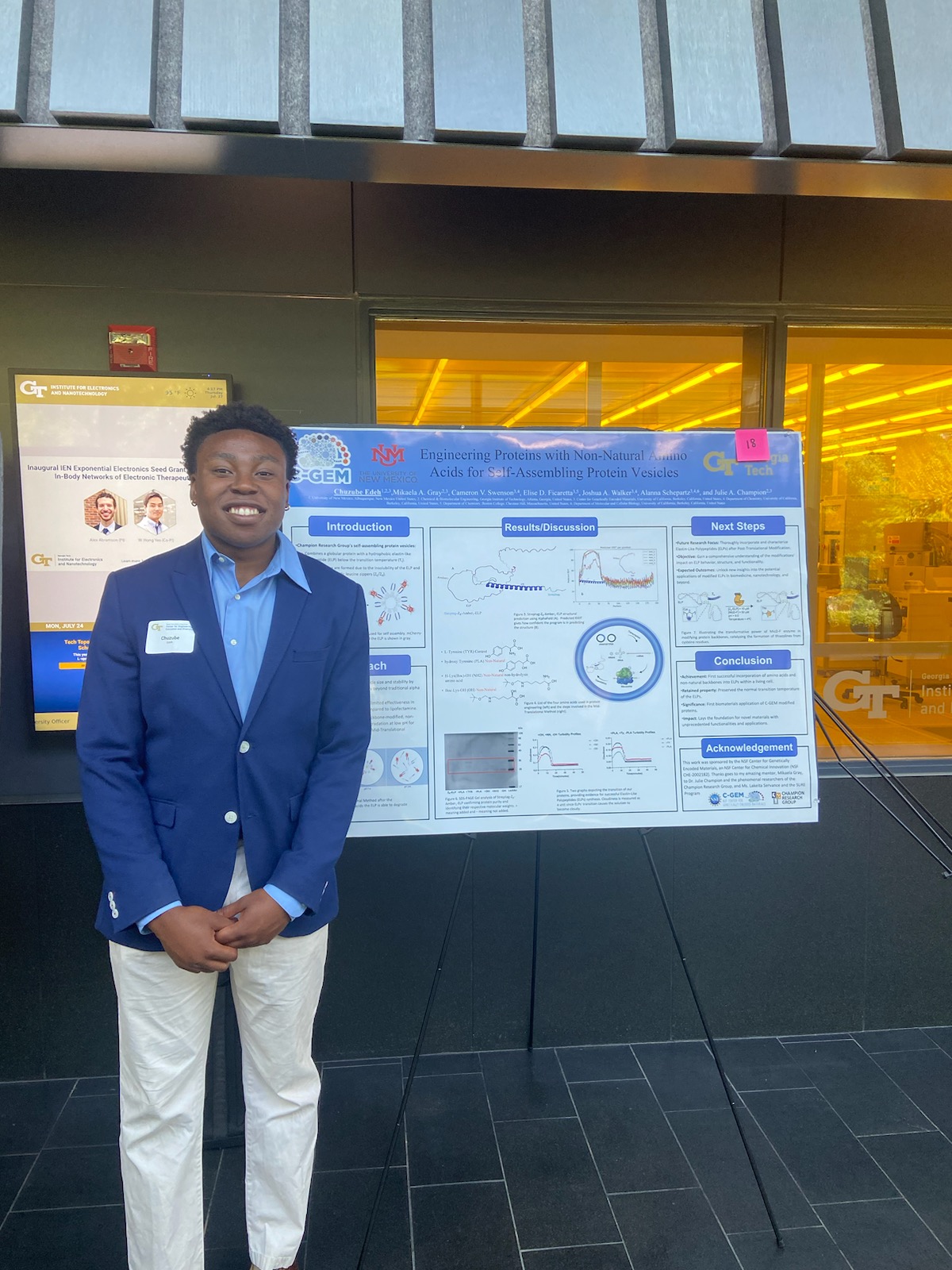 Chuzube Edeh
Chuzube Edeh, a junior in chemistry at UNM and an active team member of the nanoscience and nanomedicine lab in the Department of Chemical and Biological Engineering, was honored recently for a research poster.
He participated in the NSF C-GEM (Center for Genetically Encoded Materials) program, a two-month internship at Georgia Tech, and won first-place poster award at the end of his journey.
At Georgia Tech, he worked in the Champion Lab on elastin-like polypeptides (ELPs), which exhibit diverse applications in drug delivery, tissue engineering, and biomaterial design. ELPs also offer controlled encapsulation, targeted drug delivery and hydrogel formation for tissue-like environments.